The Green Wave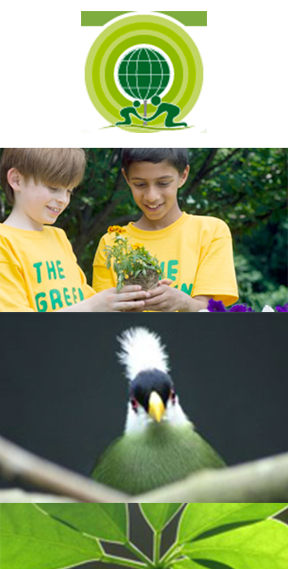 The Green Wave is a global biodiversity campaign to educate children and youth about biodiversity. Each year, The Green Wave will contribute to worldwide celebrations of the International Day for Biological Diversity (IDB). It also supports other national, international and global tree planting initiatives such as the UNEP-led Billion Tree Campaign.

The key messages of the campaign are threefold:
Children and youth around the world want a healthy, biodiverse future
Children and youth around the world will unite and take action for biodiversity
Children and youth are working towards the 2020 Aichi biodiversity target of reducing biodiversity loss.
The Green Wave builds on the 20+10 Schools & Trees for Biodiversity project initiated and carried out in 2007 in schools in ten countries around the world as a contribution to the UNEP Plant for the Planet Billion Tree Campaign and celebration of IDB 2007.
In participating schools, students plant a locally important tree species in or near their schoolyard. Ideally, the tree species would also be locally indigenous. Where possible, the tree should be planted on 22 May – IDB. In some countries, it may be too hot, too cold, too rainy, too dry or too something else to plant on 22 May. If such conditions apply in your country, you should plant in another month but still hold a special ceremony on 22 May.
On 22 May, students around the world will count down to 10:00 local time, when they will water their tree in their respective schoolyards, thereby creating a figurative "green wave" starting in the far east and traveling west around the world. Throughout the day, students can upload photos and text summaries on The Green Wave website to share their tree-planting story with other children and youth from around the world. The interactive map will be launched at 20:20 local time, thereby creating a second "green wave".
Find more at http://greenwave.cbd.int/en/home